| | |
| --- | --- |
| Happy Nuk Year as Clemson drops No. 7 LSU in thrilling Chick-fil-A Bowl | |
---
| | |
| --- | --- |
| Tuesday, January 1, 2013, 1:13 AM | |
ATLANTA, GA – Happy Nuk Year from Atlanta.
Junior receiver DeAndre "Nuk" Hopkins caught 13 passes for 190 yards and two touchdowns and another critical fourth down pass late in the game, setting up Chandler Catanzaro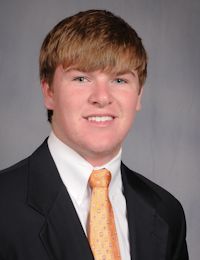 Chandler Catanzaro
RS Jr. Punter / Kicker
#39 6-2, 195
Greenville, SC
View Full Profile 's 37-yard field goal as time expired as Clemson knocked off No. 7 LSU 25-24 in the Chick-fil-A Bowl in the Georgia Dome Monday evening.
"This is a landmark win," Clemson head coach Dabo Swinney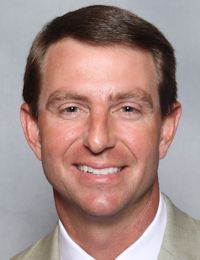 Dabo Swinney
Head Coach
View Full Profile said. "An 11th win for the first time in 31 years and only the fourth time ever. Tonight we kind of grew up from some of the challenges we had earlier in the year. I'm just so proud of them. Proud of our team, proud of our staff for their preparation, proud of them for their commitment and their toughness and just their overall performance against a great LSU team."
Clemson trailed 24-22 late in the game's fourth quarter – a missed extra point earlier in the game and a missed two-point conversion late loomed large – and took over at its own 20-yard line with 1:39 left on the game clock. A sack and two incompletions had Clemson facing a 4th-and-16 with 1:22 remaining.
Quarterback Tajh Boyd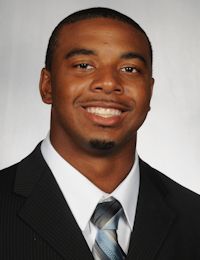 Tajh Boyd
RS Jr. Quarterback
#10 6-1, 225
Hampton, VA
View Full Profile calmly stood in the pocket and hit Hopkins over the middle for a 26-yard gain, and the duo followed that big play up with a seven-yard completion and then Hopkins drew a pass interference penalty that gave Clemson the ball at the LSU 42 with around a minute to play.
Two plays later, Boyd hit Hopkins again – this time for 13 yards – and Clemson had it at the LSU 32. A nine-yard pass to Humphries set up a Boyd run to the middle of the field, and Clemson called a timeout with two seconds remaining to set up Catanzaro's kick.
LSU called a timeout to ice Catanzaro, but the Greenville native calmly drilled the ball through the uprights to give Clemson the win.
"I knew it as soon as I hit it," Catanzaro said after the game. I saw it sailing through the middle of the goal posts, and I didn't even see it hit the net. I just turned around and started running, and then I fell down, and then I took off running again. It was just a great feeling."
Swinney said he was pleased to see his team finish the game on a strong note.
"When two great teams are playing, it comes down to a few plays, a few inches one way or the other," Swinney said. "We've been coming up a little short in the fourth quarter. But tonight we made plays. Lord, did we handle some adversity."
It didn't take long for the Tigers to get behind in the game. Sammy Watkins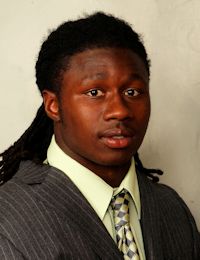 Sammy Watkins
So. Wide Receiver
#2 6-1, 205
Fort Myers, FL
View Full Profile carried the ball on the second play from scrimmage and fumbled the ball way, suffering a lower leg injury in the process. He was carried off the field, and two plays later Jeremy Hill ran 17 yards into the endzone for a quick 7-0 lead by LSU.
Clemson answered emphatically, however. The Tigers covered 75 yards in 11 plays and capped the drive with an 11-yard run by Boyd, who carried the ball six times for 23 yards on the drive.
The teams swapped possessions, but LSU re-took the lead early in the second quarter when quarterback Zach Mettenberger hit Jarvis Landry from six yards out for a 14-7 LSU lead almost two minutes into the quarter.
Clemson was forced to punt on its next possession, but he defense continued to play well up front and forced an LSU punt with Clemson taking over at its own 30-yard line. Clemson again marched down the field, with Hopkins snaring a critical third down grab and then going to the turf to catch a laser from Boyd to complete an 11-yard scoring toss. The extra point was missed, and Clemson trailed 14-13 with 5:43 remaining in the half. That score would hold up until intermission.
However, it didn't take LSU to score in the second half, returning the opening kickoff to its own 43-yard line, and Hill burst through the middle on the first play from scrimmage for a 57-yard scoring run and a 21-13 LSU lead.
The Clemson defense settled in after that play, forcing two LSU punts, but Clemson's offense couldn't get untracked. On Clemson's third drive of the half, Andre Ellington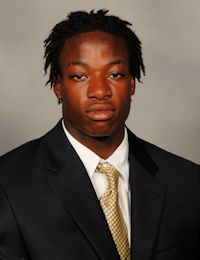 Andre Ellington
RS Sr. Running Back
#23 5-10, 195
Moncks Corner, SC
View Full Profile rumbled around left end on first down, picking up eight yards, but fumbled on the play.
LSU turned the fumble into a field goal and a 24-13 lead with 4:49 remaining in the third quarter.
Clemson finally put a drive together early in the fourth quarter – driving inside the LSU 10 yard line, but had to settle for a 26-yard field goal from Chandler Catanzaro that made it 24-16 LSU with 9:26 left in the game.
LSU returned the ensuing kickoff out to near midfield, but the Clemson defense sacked Mettenberger for the sixth time in the game, forcing a punt, and Clemson took over at its own 23-yard line. Mixing in runs, screens and getting a long third down conversion reception by Brandon Ford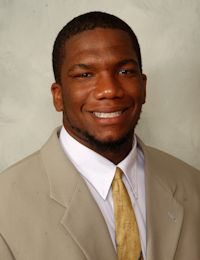 Brandon Ford
Gr. Tight End
#80 6-4, 240
Wando, SC
View Full Profile , the Tigers moved the ball down to the LSU 12 yard line.
Boyd then found Hopkins in the back of the end zone, throwing a strike in between two defenders, to complete the 11-play drive. The two-point conversion failed, and Clemson trailed 24-22 with 2:47 remaining on the game clock.
Clemson elected to pooch kick instead of try for the onside kick or kick it deep, and LSU took over at its own 39 yard line. LSU decided to throw instead of run, and a first down pass netted eight yards to push the ball neat midfield, but Mettenberger threw incompletions on the next two plays and LSU was forced to punt, setting up the final drive.
Swinney said the final drive was something his team works on all the time.
"We do that in our sleep," he said. "We don't always make 4th-and-16, but we certainly had been in that situation many times just with our defense. It was great. It was great to see them believe. It was great to see them keep fighting, I told them before the game, and you may think this is crazy, but I don't really give a rip about the scoreboard. I know that's what I'm judged by, what my livelihood is based on, but I really don't care. What I care about is how they compete."
Clemson improved to 11-2 on the season, and will head into the new year with momentum that is flush with the success of a big win over a Top 10 team.
Happy Nuk Year from Atlanta.
If you can't see the PDF below, click here to open it.