| | |
| --- | --- |
| Tigers defeat Furman 41-7 in Watkins' return | |
---
| | |
| --- | --- |
| Saturday, September 15, 2012, 7:51 PM | |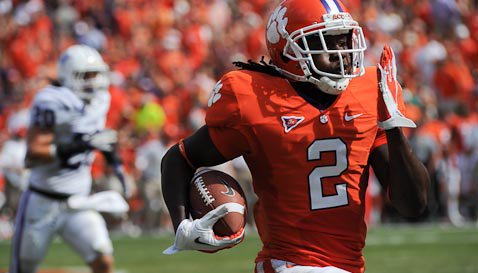 CLEMSON – Sammy Watkins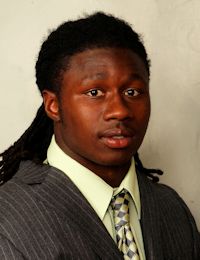 Sammy Watkins
So. Wide Receiver
#2 6-1, 205
Fort Myers, FL
View Full Profile provided an early spark, Tajh Boyd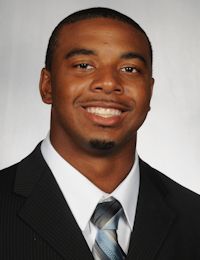 Tajh Boyd
RS Jr. Quarterback
#10 6-1, 225
Hampton, VA
View Full Profile threw for 310 yards and three touchdowns and Andre Ellington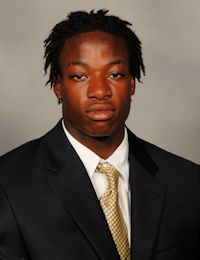 Andre Ellington
RS Sr. Running Back
#23 5-10, 195
Moncks Corner, SC
View Full Profile added two touchdown runs as No. 11 Clemson defeated Furman 41-7 at Death Valley Saturday afternoon.
Watkins, in his first game back from a two-game suspension following his May arrest, caught four passes for 52 yards and 110 yards of total offense in the game.
Boyd's three scoring throws gave him 43 for his career, second all-time at Clemson and just six behind the record held by Charlie Whitehurst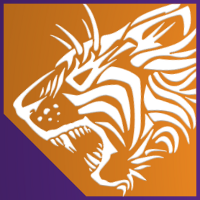 Charlie Whitehurst
Quarterback
#6 6-4, 225
Duluth, GA
View Full Profile .
Furman opened 0-3 for the first time since 1979.
Clemson head coach Dabo Swinney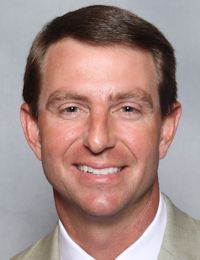 Dabo Swinney
Head Coach
View Full Profile said the Tigers (3-0 heading to FSU next week) are right where they need to be.
"We responded and made some great stops and forced some turnovers," Swinney said. "More players got some time on the field. We have been making improvements and can apply what we learned, but we are 3-0 and that's right where we want to be."
The Paladins took the opening kickoff and fashioned a 13-play, 65-yard drive that took almost seven minutes off the game clock and had many in the Death Valley crowd wondering if Watkins would ever see the field. The Paladins eventually lined up for a field goal, but switched the formation and threw a pass at the last moment, a pass that was intercepted by safety Rashard Hall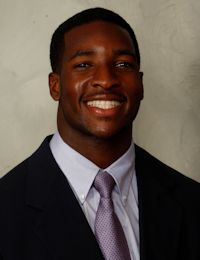 Rashard Hall
Gr. Safety
#31 6-2, 210
St. Augustine, FL
View Full Profile in the endzone.
It didn't take the Clemson offense long to respond, marching straight down the field and scoring the game's first points on a 10-yard run by Andre Ellington.
On Clemson's next possession, Watkins gave the crowd of 81,500 what they had been waiting for, taking a handoff from Boyd and outracing the Furman secondary down the right sideline for a 58-yard scoring run. The run was the longest of his career, and was the first rushing touchdown of his career.
"It was like he was shot out of a cannon," Swinney said of Watkins' run. "It was a thing of beauty. He is a special player and it doesn't take long to find him out on the field. He is electric."
Watkins said it felt good to get back on the field, and credited his teammates with blocking for him on the play.
"That was a great play, my teammates had some great blocks downfield," Watkins said. "I was patient on the run and it just opened up and it was great timing."
Furman lost another scoring chance with a bad snap on Ray Early's 42-yard field goal attempt as Hall again made his presence known by smothering the Furman holder after a bobbled snap.
Clemson added a 46-yard field goal by Chandler Catanzaro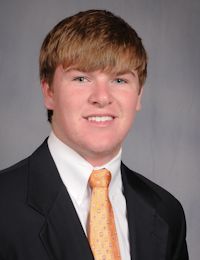 Chandler Catanzaro
RS Jr. Punter / Kicker
#39 6-2, 195
Greenville, SC
View Full Profile , but the Paladins answered with a 37-yard touchdown pass from Reese Hannon to Jordan Snellings to make it 17-7 Clemson with just over four minutes remaining in the half.
The Tigers added a 22-yard field goal by Catanzaro – his 14th consecutive dating back to last season – and the Tigers led 20-7 at the half and Clemson's playbook went vanilla.
The Tigers added a one-yard run by Ellington – he finished with 15 carries for 59 yards – for the first score of the third quarter, the drive set up by Quandon Christian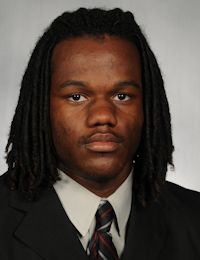 Quandon Christian
RS Jr. Linebacker
#34 6-2, 225
Lake View, SC
View Full Profile 's interception of Hannon and returning it to the Paladin 14-yard line. Later, a 30-yard scoring strike from Boyd to Brandon Ford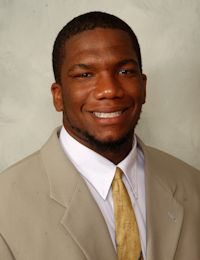 Brandon Ford
Gr. Tight End
#80 6-4, 240
Wando, SC
View Full Profile made it 34-7 at the end of three quarters. In the fourth quarter, Boyd threw a 39-yard pass to Martavis Bryant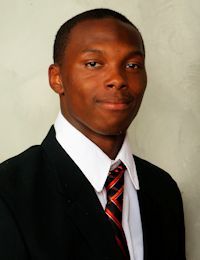 Martavis Bryant
So. Wide Receiver
#1 6-5, 200
Calhoun Falls, SC
View Full Profile that ended the scoring for the day.
Hannon was 19-of-29 for 235 yards in his first collegiate start,and Furman finished with 352 yards.
Watkins said he was happy to finally be back out on the field.
"They wanted to get the ball to me early. A couple quick touches and get me back into game speed," he said. "We didn't really go out and run a lot of specific plays for me, but we went out and had fun. They were asking me what I wanted to run and I just said to keep it natural. Just let the game flow and let it come to me."
Swinney named several players who stood out to him in the win.
"Rashard Hall played well, and Tony Steward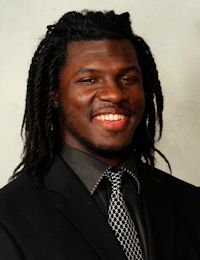 Tony Steward
So. Linebacker
#7 6-1, 235
Hastings, FL
View Full Profile wanted to play and brought energy to the field," he said. "We can grow from there. Jaron Brown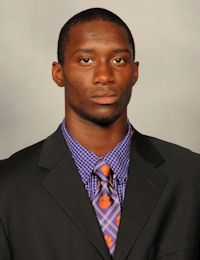 Jaron Brown
Gr. Wide Receiver
#18 6-2, 205
Cheraw, SC
View Full Profile was clutch in the ball game. He kept drives going and opened up scoring opportunities. In the kicking game, not many teams have two punters that can boot it over 50 yards. (Bradley) Pinion is only a freshman, and it will be so good to have him around. We could take 40-yard plays all day long."
Next up for the Tigers is a trip to Florida St., a team that trounced Wake Forest 52-0 in the ACC opener Saturday.
"This is going to be big boy football," Swinney said. "It's a tough place to go and win. This is an important week for us, and we need to play our best game of the season. It's a big challenge, but I look forward to it. We have good things to improve on before we fly down to Tallahassee."
Boyd said Clemson will have to be prepared to play against the Noles.
"We've got a solid test next week, maybe one of the biggest tests of the year," he said. "We just have to be prepared for it. Like coach said earlier, we're playing big boy ball now. Again, it's a test for us and we'll be prepared for it. Getting ready for the upcoming game, we have to have a great week of preparation, a great week of focus. We're getting ready to head into a hostile environment, so it's going to be fun."

Tags:
Andre Ellington
,
Brandon Ford
,
Chandler Catanzaro
,
Charlie Whitehurst
,
Dabo Swinney
,
Jaron Brown
,
Martavis Bryant
,
Quandon Christian
,
Rashard Hall
,
Sammy Watkins
,
Tajh Boyd
,
Tony Steward