---
| | |
| --- | --- |
| Wednesday, March 20, 2013, 9:01 PM | |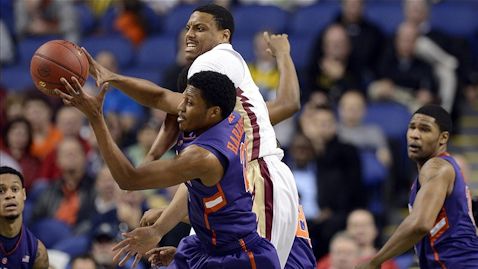 CLEMSON – Brad Brownell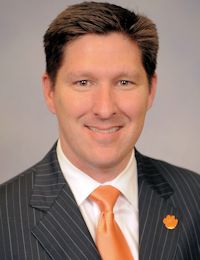 Brad Brownell
Head Coach
View Full Profile has officially hung up a "Leaders Wanted" poster in Littlejohn Coliseum.
Clemson's head basketball coach held his season wrap up press conference Wednesday afternoon in Littlejohn, and he talked about the late-season slide that saw the Tigers lose 10 out of 11 and finish with a 13-18 overall record, his first losing season as head coach.
Brownell told the media that he is going to take a long, hard look at his coaching staff, coaching philosophy and the overall direction of the program. Why? Because losing isn't fun.
"I have felt this way for six weeks now and the problem is, I'm the guy that has felt this way the most," Brownell said. "My players need to start feeling that way and they are going to hear that when we come back from spring break."
The Tigers graduate seniors Milton Jennings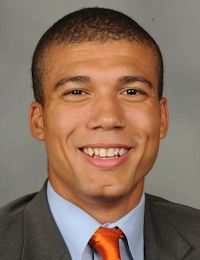 Milton Jennings
Sr. Forward
#24 6-9, 225
Summerville, SC
View Full Profile and Devin Booker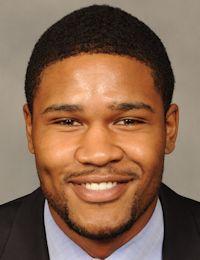 Devin Booker
Sr. Forward
#31 6-8, 250
Whitmire, SC
View Full Profile , and will have no seniors on next year's roster, and Brownell was asked who will fill the leadership void, and his answer intimated that part of the problem with this year's team was a lack of leadership.
"When a team is coach-directed, it is never as good as if the team is player-directed," he said. "I told you right here we were coach-directed and that was at least with a month to go in the season and it never got turned around. Again, there is clear evidence with what happened with that. Who is going to be the leaders? Natural guys, maybe K.J. (McDaniels)? Maybe it's Rod Hall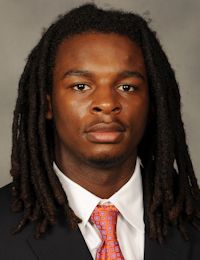 Rod Hall
So. Guard
#4 6-1, 210
Augusta, GA
View Full Profile ? Those are two guys that have played a lot and have experience. You will expect them to play next year so they will have voices. The players have to figure that out."
Brownell cited the team's lack of toughness – only five charges were taken all season – and said the players are going to have to put in the effort needed to improve next season, and said no player is immune from criticism.
"All you have to do is look at their stats and you can poke holes in all of them," he said. "The fact that there was only five charges taken, the fact that we did not finish off some games better, those are problematic. I'm not a guy that talks about excuses and about being young or this guy got hurt or that guy got hurt.
"We were good enough when we had all these guys to be 4-4 (in the ACC) and playing well enough to beat a lot of people and some good people. We should have been able to figure out ways to do better finishing up. We just did not do it. Everybody in our program needs to look in the mirror. The head coach needs to, but the players do as well and the staff. We better figure out a way to start changing it."
Other notes
*Brownell said that transfer Damarcus Harrison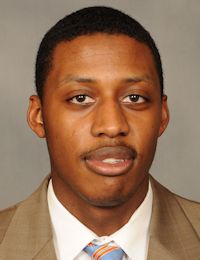 Damarcus Harrison
So. Guard
#21 6-4, 200
Greenwood, SC
View Full Profile is still undecided about whether he wants to go on his two-year Mormon mission as initially planned. Brownell said he hopes to sit down with Harrison later this week and see if a decision has been reached. If Harrison leaves, it frees up a second scholarship that the coaching staff can use this spring.
*He said he doesn't anticipate any changes to the coaching staff.
*Brownell responded to the criticism that this year's team took only five charges, and Brownell cited Booker as a player that should have taken more charges in his career. "Sometimes you have to take a charge in order to block the lane and keep guys from getting to the rim," he said. "Book is a guy that should have taken more charges. But to be honest, it wasn't in his makeup. There won't be five on there next year."
*He said he has met with Athletic Director Dan Radakovich, and is excited about the plans to improve the basketball facilities. He said the addition of nice facilities – especially either building a new basketball facility or upgrading Littlejohn – are necessary with the ACC changing next season with the addition of Syracuse, Louisville, Pitt and Notre Dame.