| | |
| --- | --- |
| Big inning costs Tigers in ACC Baseball Tournament opener | |
---
| | |
| --- | --- |
| Wednesday, May 22, 2013, 11:22 PM | |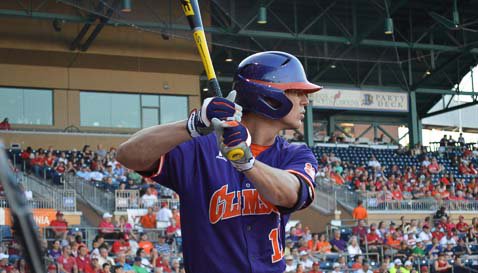 DURHAM, N.C. – Clemson's offense hasn't been having problems getting runners on base during its current three-game losing streak. The problem has been getting those runners to score.
The Tigers outhit N.C. State 8-6 in the opening day finale of the ACC Baseball Championship at Durham Bulls Athletic Park, but the Wolfpack scored six runs, including four in a decisive seventh inning, in beating Clemson 6-2.
The loss means Clemson has an uphill climb if it wants to reach the ACC tournament finale – an N.C. State win over Miami in the early game Friday would essentially eliminate Clemson from title game consideration.
The Tigers managed just one run despite mustering 13 hits in the series finale at Florida St. last weekend, and the lack of clutch hitting caught up with the Tigers again Wednesday.
"We just didn't do a good job of hitting with men on base," Clemson head coach Jack Leggett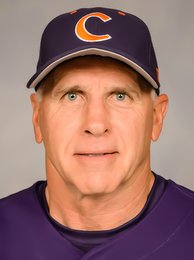 Jack Leggett
Baseball Head Coach
View Full Profile said. "In the sixth inning, I thought we had our best shot of the game. We had the bases loaded with nobody out, and came up with the one run, but we really just didn't hit well with runners on base the whole ballgame. We just didn't get big hits and that made all the difference."
Trailing 2-1 heading into the sixth inning, the Tigers led off with three consecutive singles to load the bases, chasing Wolfpack starter Brad Stone from the game. The Tigers cleanup hitter Ben Boulware and fifth place hitter Shane Kennedy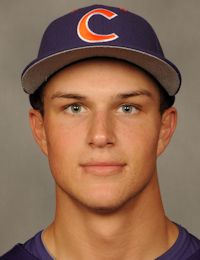 Shane Kennedy
Jr. Infielder
#11 6-2, 190
Orlando, FL
View Full Profile licking their chops, but Boulware hit into a double play after getting behind in the count. The run scored to tie the game, but Kennedy struck out to end the inning and the momentum shifted.
The Wolfpack busted the game wide open in the seventh after loading the bases with only one out. A single by Jake Fincher and error by Kennedy scored two runs. The next batter, Brett Austin, hit a shot to center than went over centerfielder Thomas Brittle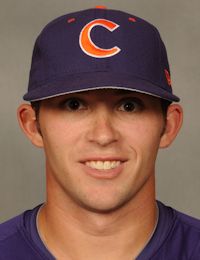 Thomas Brittle
RS Sr. Outfielder
#4 5-8, 180
Cross, SC
View Full Profile 's head, scoring two more runs and giving N. C. State a 6-2 lead and chasing starter Daniel Gossett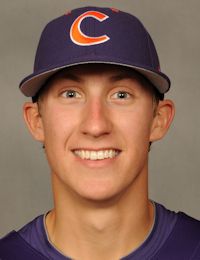 Daniel Gossett
So. RH Pitcher
#23 6-0, 180
Lyman, SC
View Full Profile .
Gossett went 6 1/3 innings, giving up six runs, five earned, with two walks and six strikeouts.
Clemson reliever Patrick Andrews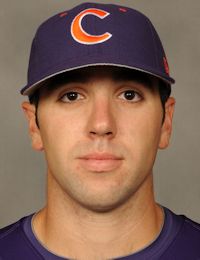 Patrick Andrews
So. RH Pitcher
#43 6-3, 225
Hilton Head Island, SC
View Full Profile recorded the final two outs of the inning, limiting any further damage.
Leggett said the Tigers' lack of clutch hitting is concerning.
"Of course it is. It's not about how many hits you get, it's if you can get them at the right time," he said. "That is where we had our trouble."
Until the seventh, Gossett and Stone had battled all night, giving up two runs apiece.
In the second inning, Shane Kennedy reached on a fielders' choice and promptly stole second and third, and a wild pitch scored Kennedy for a 1-0 Clemson lead.
With one out in the bottom of the second, State's Grant Clyde answered with a bomb over the blue left field wall to tie the game at 1-1.
Jake Armstrong led off the bottom of the third with a single to deep left field. After moving over on a sacrifice bunt, Armstrong scored two batters later on an error by second baseman Steve Wilkerson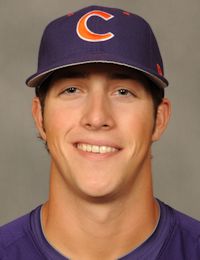 Steve Wilkerson
Jr. 2nd Base
#17 6-1, 195
Roswell, GA
View Full Profile . Gossett worked out of a bases-loaded jam to limit the Wolfpack to just one run.
Boulware added the final run of the game on a deep blast over the bull sign in left field for his eighth home run of the season, but said he wished he could have done more with the bases loaded in the sixth.
"I got behind there, and with my speed I am not going to beat it out," Boulware said. "Approach-wise, we can't really change anything. We are on it but the one thing that is hurting us is situational hitting. We just have to keep hitting and eventually they will fall."
The Tigers will play their second game of the ACC Tournament Friday night against top-seeded North Carolina at 7:00 p.m.
If you can't see the PDF below, click here to open it.