TigerNet

is the oldest and largest Clemson Community online with 151,555 members, 57,028 news articles and 28M forum posts.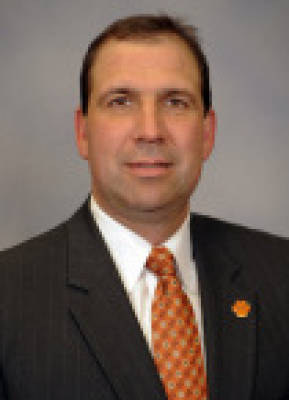 Mike Winiecki
| | |
| --- | --- |
| Position: | Associate Head Coach |
| Born: | Richmond, VA |
| As a Player: | All-conference player for Richmond from 1986-89 and led the Spiders to the Sweet 16 of the NCAA Tournament in 1988. |
| College: | Richmond |
B I O
Mike Winiecki enters his seventh season as an assistant coach for the men's basketball program in 2016-17, his fifth as Clemson's associate head coach.

Winiecki, who followed Brad Brownell from Wright State to Clemson in 2010, was named associate head coach prior to the beginning of the 2012-13 season. Winiecki is in charge of Clemson's post players and coordinates the Tigers' recruiting efforts.

This past season, Winiecki helped Landry Nnoko to the All-ACC Defensive Team after leading the ACC in blocks per game. Nnoko finished his career fifth in Clemson history with 212 blocks, ranking in the top three of the ACC each of his final three seasons.

Nnoko was also a big factor for the Tigers in wins over a Final Four Syracuse team (19 points, 10 rebounds) and a top-10 Duke team (12 points, 13 rebounds), part of a record month of January 2016 that saw the Tigers beat four ranked opponents, including three straight.

In 2013-14, Winiecki ushered in a group of five first- and second-year post players. His group had a major impact on the team's 23-13 final record and were a major reason the Tigers advanced to the semifinals of the NIT.

He was a major contributor to Landry Nnoko's growth as a sophomore. Little used as a freshman, Nnoko improved his totals for points, rebounds and blocks all by more than 350 percent in 2013-14. Nnoko was third in the ACC with 2.0 blocks per game, a figure he duplicated as a junior in 2014-15.

The 6-foot-8 Winiecki has had a major impact on Clemson's frontcourt players since day one of the Brownell era. In 2010-11, he coached Jerai Grant to All-ACC Defensive Team honors. Grant led the team and was third in the ACC in blocks per game. He also improved his scoring average from 7.2 points per game as a junior to 12.4 as a senior under Winiecki's watch.

He coached Devin Booker to great individual improvement following his freshman season, to the point where he earned third-team All-ACC honors as a senior in 2012-13 when he posted 13.1 points and 7.5 rebounds per game. Booker finished his career with 1,154 points and 728 rebounds — many of it thanks to Winiecki's tutelage. He also helped 2013 senior Milton Jennings to career totals of 952 points and 605 rebounds.

Winiecki showed why Brownell was high on him in his first season with the program. He helped the Tigers to a 22-12 final record, including a 9-7 mark in the ACC. Clemson advanced to the NCAA Tournament a fourth straight season and won its first-round game over UAB, 70-52. It was Clemson's first NCAA Tournament win in 14 years.

Winiecki was instrumental in the development of 7-foot-2 center Catalin Baciu, a senior in 2011-12. Rarely used prior to Brownell's arrival, Baciu accounted for 68 percent of his career points his senior season alone and led the Tigers with 58.1 percent field goal accuracy.

Winiecki is a familiar name from the Brownell coaching tree. He brought 18 years of coaching experience at the Division I level with him to Clemson.

He served as an assistant coach alongside Brownell under Jerry Wainwright at UNC Wilmington from 1998-2002. During that four-year stretch, Winiecki helped the Seahawks to a pair of NCAA Tournament appearances and a pair of Colonial Athletic Association championships (2000, 2002).

Winiecki spent three seasons (2007-10) with Brownell at Wright State. During that time, Winiecki helped the school to an 84-45 overall record. Wright State finished each of the three regular seasons with a 12-6 record in the Horizon League.

A native of Richmond, Va., and graduate of the University of Richmond, Winiecki coached at his alma mater on three separate occasions. His first job was as a graduate assistant in 1992-93 under Dick Tarrant.

After spending a year overseas playing in Portugal, Winiecki returned to Richmond in 1994 for three seasons as an assistant coach to Bill Dooley. Prior to his stint with UNC Wilmington, Winiecki spent two years as an assistant coach at Campbell (1996-98) before returning to coach his alma mater from 2002-05. He also was an assistant coach for two seasons at Boston University (2005-07).

Winiecki enjoyed a standout collegiate career with the Spider basketball program. He was a member of two NCAA Tournament teams (1986, 1988) and was All-Colonial in 1988-89 after averaging 17.6 points and 8.3 rebounds per game.

He finished his playing career with 1,031 points and helped Richmond's 1988 team to the Sweet 16 round of the NCAA Tournament as a No. 13 seed. Winiecki and his teammates defeated fourth-seeded Indiana and fifth-seeded Georgia Tech in the "Big Dance" that year.

Winiecki graduated from Monacan High School in Richmond, where he earned all-state honors as a senior after averaging 23.0 points and 11.4 rebounds per game.

Winiecki married Marquita Brown on Aug. 1, 2014.

*Courtesy Clemson Media Guide
| | |
| --- | --- |
| | VIDEO HIGHLIGHTS |
Latest Mike Winiecki News
Click the link below to read more!